Presentation of a New POP-ART Project "WE ARE WIND"
In "the special leap-year day of winter", 29 February 2020 in Kyiv, Ruslana, Ambassador of Renewable Energy in Ukraine and Member of the Board of Global 100RE Ukraine, presented the new project, namely the pre-premiere of the unique music video "WE ARE WIND" and the presentation of mini-album (4 songs) with the same title.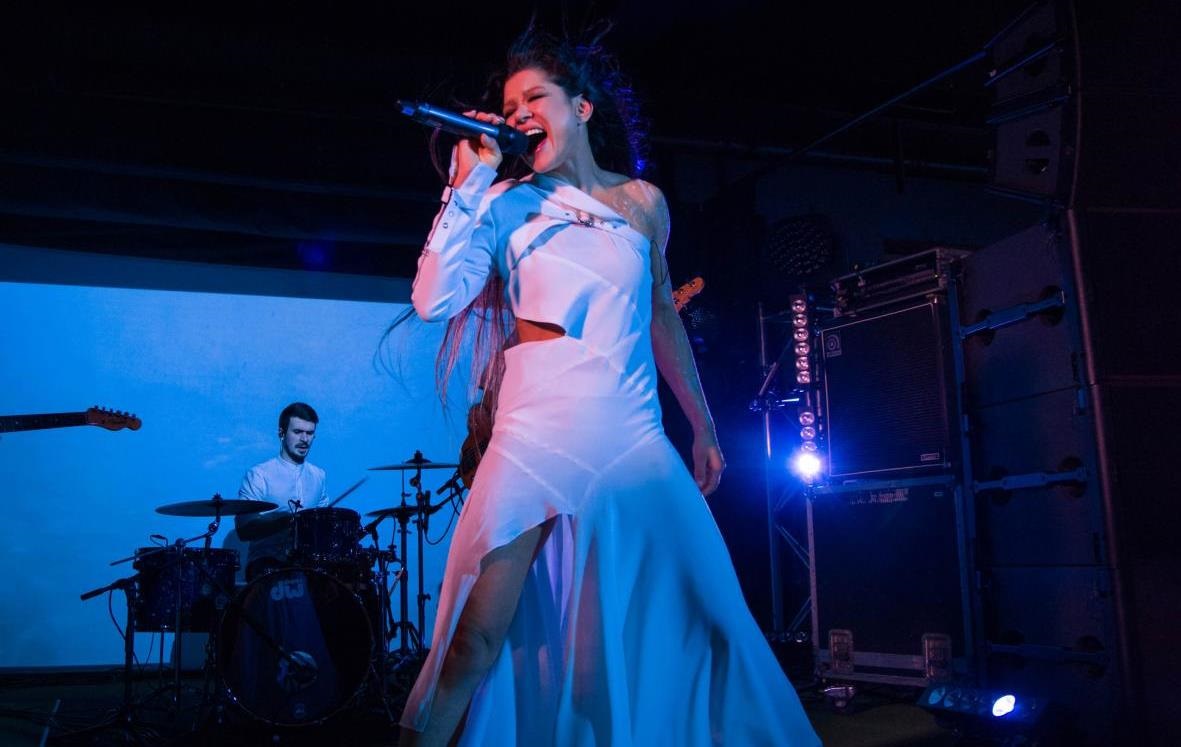 How to fill music with clean energy and give clean energy to popularity? How to make "clean" energy understandable and popular for people around the world? – Ruslana has set such a goal and successfully achieves it.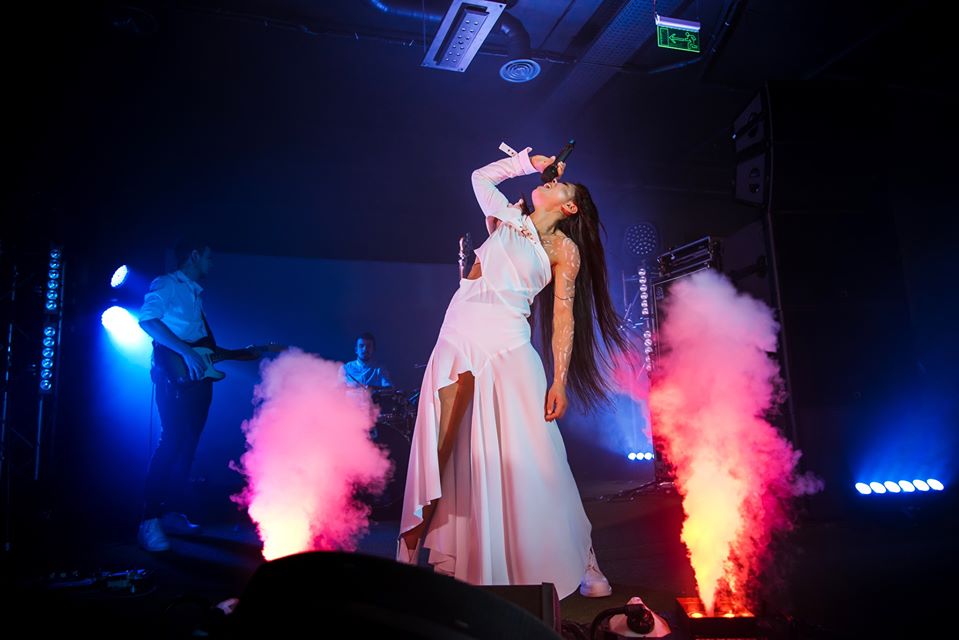 The event started with a singer's press conference followed by the demonstration of a new music video  "We are wind". This video is unique, since its shooting took place at an altitude of 120 meters, on the platform of the 3.65 MW wind turbine's gondola. This wind turbine is located at the Vindkraft Tavria's Novotroitska wind farm in Kherson region.
After the media session, there was a video performance for guests with a demonstration of a possible scenario of the future life, which continued with Ruslan's live performance at the Cosmos Golf Golf Club. Ruslana sang 4 songs in ethnology-style with a new mini-album dedicated to the power of clean energy.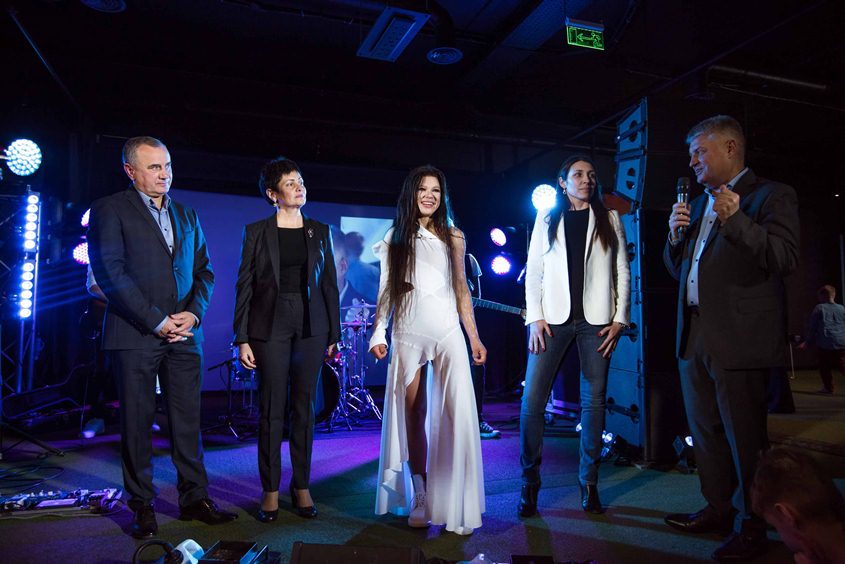 Among the participants were journalists, representatives of the show business and the renewable energy industry, chairmen of associations and top managers of large enterprises, academicians, representatives of the deputy and diplomatic corps, the government and social movements:
---
"Ruslana presented the first and so far the only music video devoted to the future on clean energy. I believe that Ruslana's energy will be enough for an endless number of pure projects and powerful ideas! These steps bring us closer to a clean world and an environmentally friendly economy, based on an efficient and rapid transition to 100% RES." – Oleksandr Dombrovskyy, Chairman of the Global 100% RE Ukraine

"Support for the development of "green" energy by musicians, artists, stars can become a modern trend all over the world. Ruslanа, as the Global Ambassador for 100%RE, has become the world's first singer, who, through a music video, shows the future of zero-carbon energy to stop global warming and save our planet. Ukrainian Wind Energy Association expresses its gratitude to Ruslana for her new musical project in support of wind power and use of unlimited, clean energy from nature instead of fossil fuels that are harmful to the environment." – Andriy Konechenkov, Vice-President of the WWEA and Chairman of the UWEA Board
---
We believe that such projects and events will inspire all of us to set more goals, namely, the clean development of the world and our Ukraine!