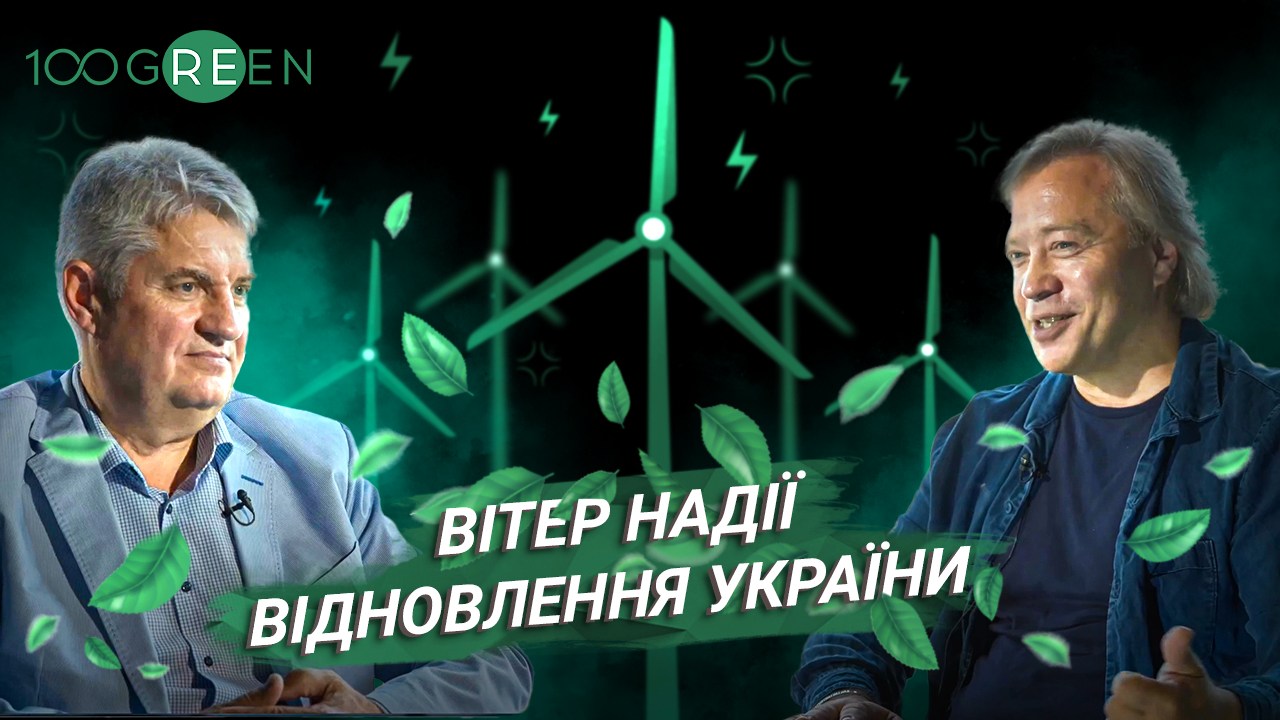 #100GREEN. Andriy Konechenkov, Chairman of the Board of the Ukrainian Wind Energy Association
08.09.2023
News
#100green
We are pleased to present the 6th issue of the #100green green transformation platform – "Wind of Hope. Restoring Ukraine".
The guest of the programme is Andriy Konechenkov, Chairman of the Board of the Ukrainian Wind Energy Association (UWEA).
Together with Dimitri Vasylev, co-founder and host of the channel, the President of RADA discussed the growth prospects of the Ukrainian wind energy industry, cooperation with European specialised organisations and whether wind energy is important for the post-war reconstruction of Ukraine.

Link https://youtu.be/ScqT2PoBJSs?si=5fCPcg81sbZRBksE
Become a member of 100 RE UA
Switching to 100% renewable energy in Ukraine is possible!