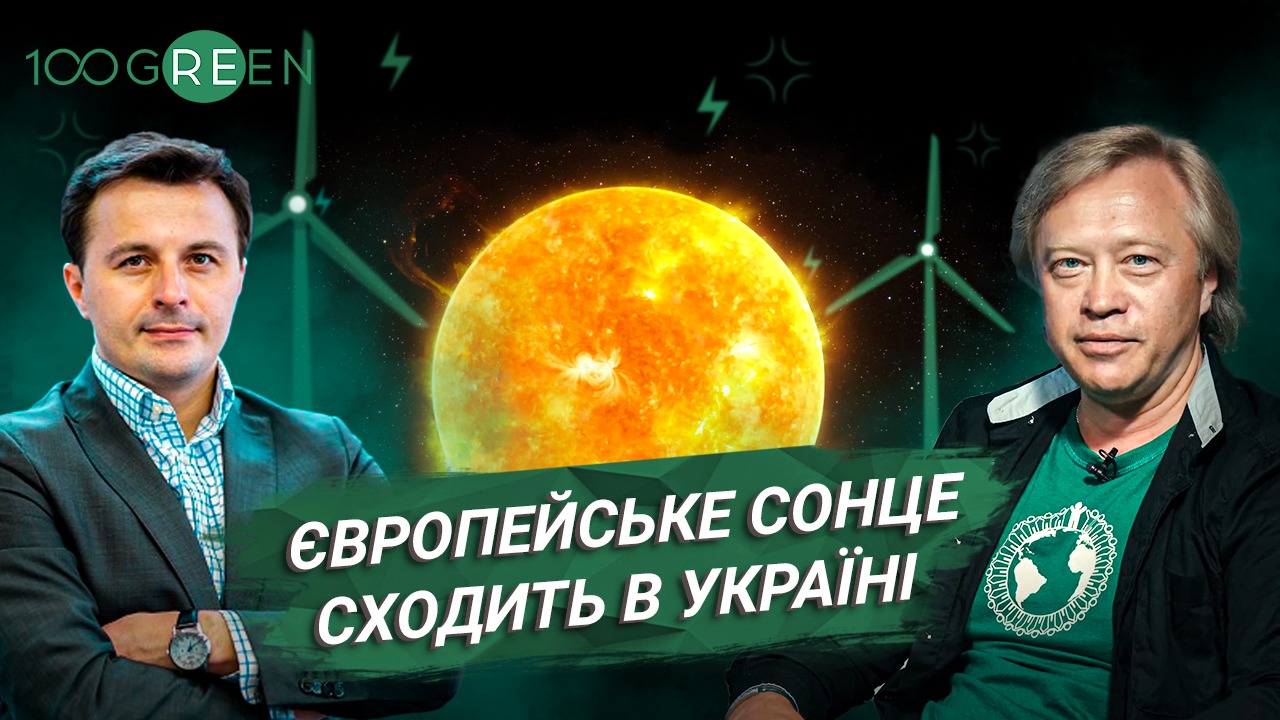 #100GREEN. Artem Semenishin, Board Member of Global 100 RE Ukraine
08.09.2023
Videos
#100green
We present the 6th edition of the #100green green transformation platform – European Sun.
The guest of the programme is Artem Semenishyn, Director of the Solar Energy Association of Ukraine.
Together with Dimitri Vasylev, co-founder and host of the channel, the President of RADA, they discussed the promotion of solar energy in Ukraine, the European integration of the Ukrainian solar system, modern approaches and technologies in the industry, and what the industry needs right now.

Link https://youtu.be/v4MYwOJkWFE?si=GlPlMeIpxUBzNDgB
Become a member of 100 RE UA
Switching to 100% renewable energy in Ukraine is possible!