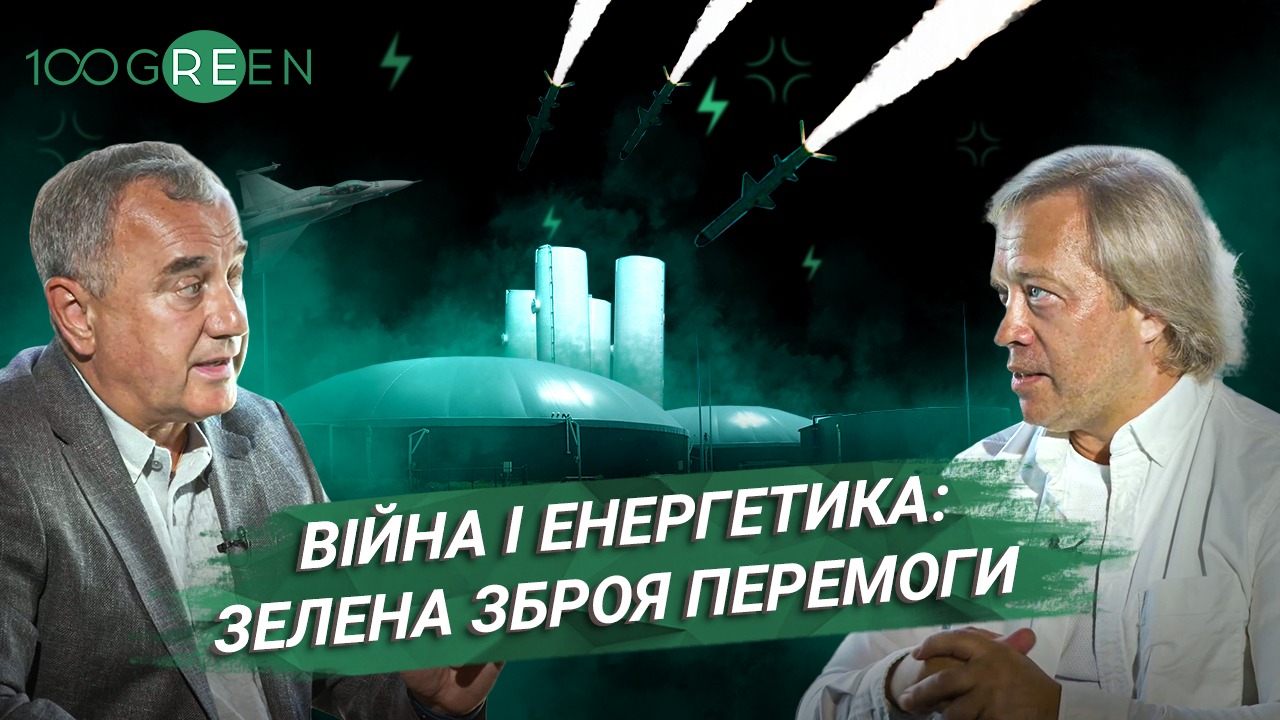 #100GREEN. Alexander Dombrovsky, Chairman of the Board of Global 100 RE Ukraine
08.09.2023
Newsroom
#100green
We present the 4th issue of the green transformation platform #100green – "War and Energy: Green Weapon of Victory".
The guest of the programme is Oleksandr Dombrovskyy, Chairman of the Board of Global 100% RE, President of MHP Eco Energy and a member of the Board of the Bioenergy Association of Ukraine.
Together with Dimitri Vasylev, co-founder and host of the channel, the president of RADA discussed the impact of the war on Ukraine's modern energy sector, the energy structure of the future Ukraine, the role of renewable energy sources for the country's economy, MHP Eco Energy's biogas complexes, the important role of Global 100% RE and the synergy of its participants, and why MHP is one of the market leaders in innovation and decarbonisation.
Link https://youtu.be/oTG5SaAcESE?si=nRF60_8tt7VA_IMH
Become a member of 100 RE UA
Switching to 100% renewable energy in Ukraine is possible!