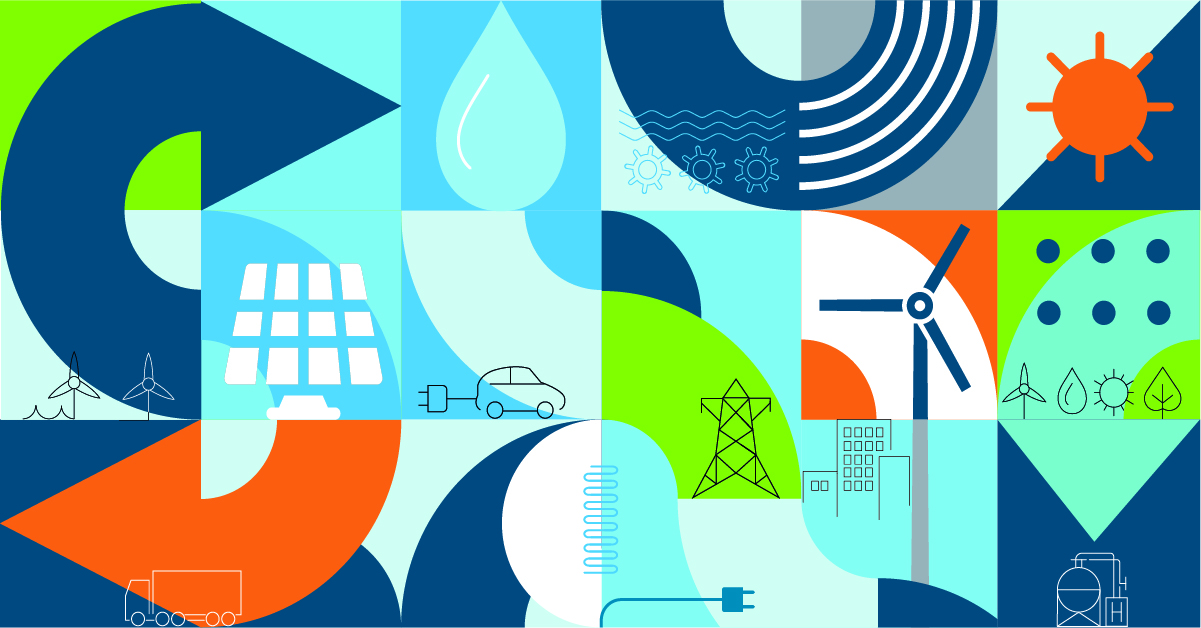 Global Renewables Outlook: Energy transformation 2050 (IRENA, April 2020)
22.04.2020
Climate Change
Global Renewables Outlook: Energy transformation 2050 (IRENA, April 2020)
The Global Renewables Outlook shows the path to create a sustainable future energy system. This flagship report highlights climate-safe investment options until 2050, the policy framework needed for the transition and the challenges faced by different regions.
The key findings are also available in Arabic (عربي), Chinese (中文), French (français), German (Deutsch) and Spanish (español).
This comprehensive analysis from the International Renewable Energy Agency (IRENA) outlines the investments and technologies needed to decarbonise the energy system in line with the Paris Agreement. It also explores deeper decarbonisation options for the hardest sectors, aiming to eventually cut carbon dioxide (CO2) emissions to zero.
Raising regional and country-level ambitions will be crucial to meet interlinked energy and climate objectives. The report presents findings on the specific transition prospects for 10 regions around the world. Comprehensive policies could tackle energy and climate goals alongside socio-economic challenges, fostering the transformative decarbonisation of societies.
Among other findings:
Energy-related CO2 emissions have risen by 1% per year on average since 2010. While the health crisis and oil price slump may suppress emissions in 2020, a rebound would restore the long-term trend.
The transition to renewables, efficiency and electrification can drive broad socio-economic development. The outlook's Transforming Energy Scenario aligns energy investments with the need keep global warming "well below 2oC", in line with the Paris Agreement.
The last portion of CO2 emissions will be the hardest and most expensive to eliminate. The outlook's Deeper Decarbonisation Perspective highlights the need for innovative technologies, business models and behavioural adaptation to reach zero emissions.
Decarbonising energy use in time to avert catastrophic climate change requires intensified international co-operation. With the need for emission reductions unchanged, clean energy investments can safeguard against short-sighted decisions and the accumulation of stranded assets.
Recovery measures following the COVID-19 pandemic could include flexible power grids, efficiency solutions, electric vehicle charging, energy storage, interconnected hydropower, green hydrogen and other technology investments consistent with long-term energy and climate sustainability.
See the comprehensive Summary and a digital story Beyond crisis: Renewable energy for a low-carbon future.
Learn more about the energy transformation in East Asia, Southeast Asia, the Rest of Asia, the European Union, the Rest of Europe, Latin America and the Caribbean, the Middle East and North Africa, North America, Oceania, and Sub-Saharan Africa, or view the full set of regional factsheets.
The outlook builds on IRENA's earlier Global Energy Transformation reports.
Become a member of 100 RE UA
Switching to 100% renewable energy in Ukraine is possible!