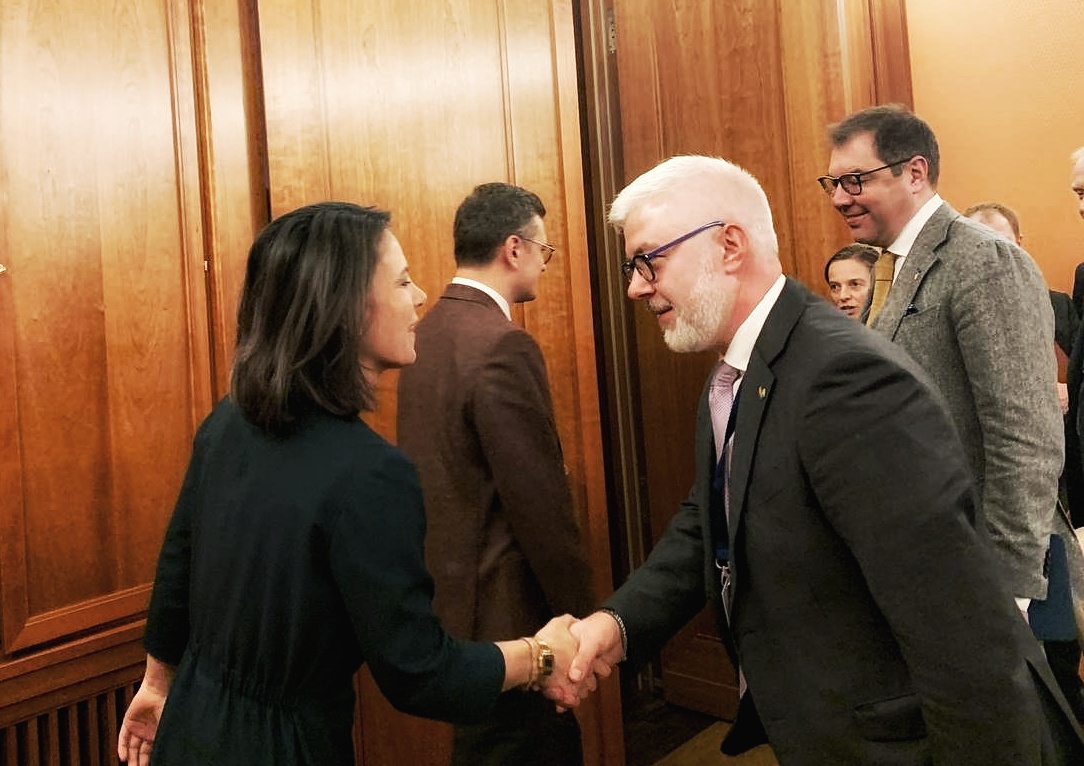 Meeting of the Ukrainian Hydrogen Council with the German government
08.11.2023
News
Oleksandr Riepkin, Member of the Board of the Ukrainian Hydrogen Council, was invited to join the official Ukrainian delegation in Berlin. During the working visit of the Minister for Foreign Affairs of Ukraine Dmytro Kuleba to Germany, he met with the Minister for Foreign Affairs of Germany Annalena Burbock.
Several key issues were discussed at the meeting, including:
📍 The need to relaunch the H2Diplo project, an initiative of German hydrogen diplomacy, due to new challenges. This project is aimed at exploring opportunities for carbon-free energy exports and is of particular importance for countries with large hydrogen potential, such as Ukraine.
📍 The biggest priority is to create a new transportation infrastructure for the export of hydrogen produced in Ukraine to Germany. This is an important step to strengthen energy cooperation between our countries and contribute to energy security and environmental sustainability.
📍 The main focus is the idea of "Hydrogen Valleys", which includes the creation of local centers for the production and use of hydrogen. This strategy is aimed at increasing the productivity of hydrogen production and supply. Oleksandr Repkin emphasized that this approach is important for the development of sustainable energy and meeting the energy needs of our future.
The commitments of Ukraine and Germany in these initiatives demonstrate their readiness to address global energy challenges and promote sustainable solutions. The meeting of the Ukrainian and German delegations promises extraordinary progress and joint work in favor of energy security and environmental protection.
Become a member of 100 RE UA
Switching to 100% renewable energy in Ukraine is possible!