Professional Association of Ecologists of Ukraine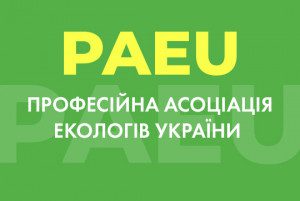 The Ukrainian Association of Environmental Professionals (PAEU) is an innovative, independent, modern, non-profit organisation of public and private sector professionals with common interests in adherence to the principles of sustainable development and ecotransformation of all spheres and industries.
PAEU promotes legal and professional recognition of the individual training and experience of environmental managers, ecologists, engineers, technologists, scientists and lawyers and cares about green growth and economic recovery.
Become a member of 100 RE UA
Switching to 100% renewable energy in Ukraine is possible!