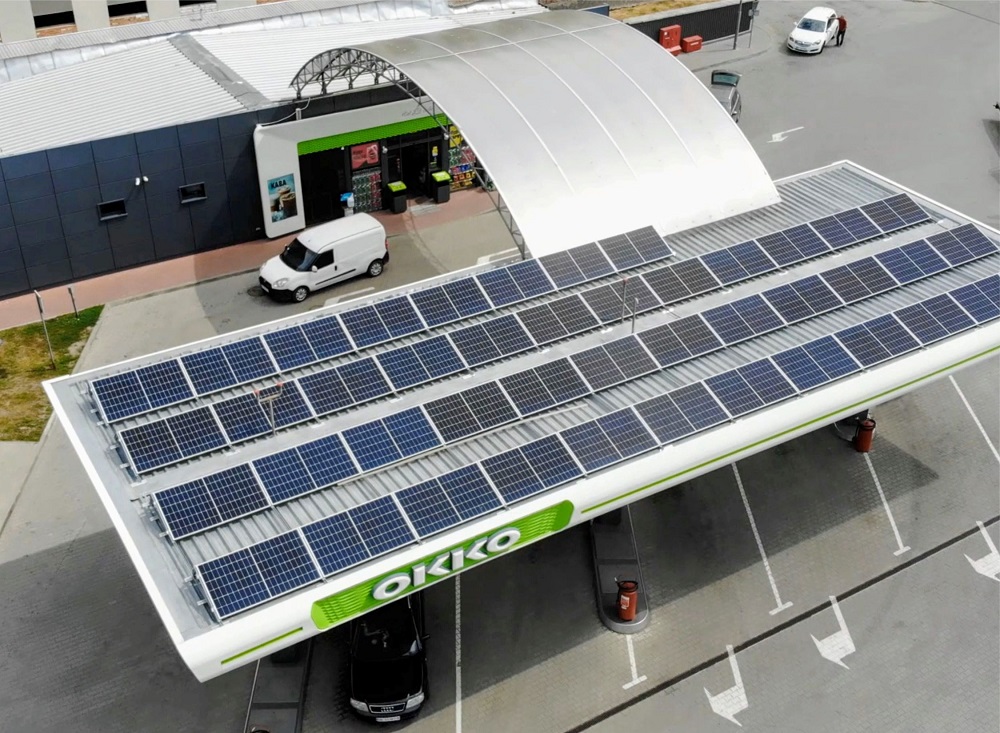 OKKO has built 100 solar power plants at its gas stations
06.10.2023
News
As of the beginning of October 2023, the OKKO filling station network has built 100 solar power plants at its filling stations.
This year, the largest number of new solar power plants was commissioned in Lviv region – 14, and six more were opened in Vinnytsia, Zakarpattia and Ivano-Frankivsk regions. In total, solar power plants are already generating electricity at OKKO filling stations in 15 regions of Ukraine.
The capacity of the stations ranges from 15 to 50 kW. In 2022, 65 rooftop solar power plants in the OKKO network generated a total of 1.7 million kWh of electricity, helping the company to save more than UAH 7 million on energy purchases from external sources.
The total amount of investments that the company has allocated for the construction of rooftop SPPs in 2023 will be approximately UAH 40 million.
Become a member of 100 RE UA
Switching to 100% renewable energy in Ukraine is possible!