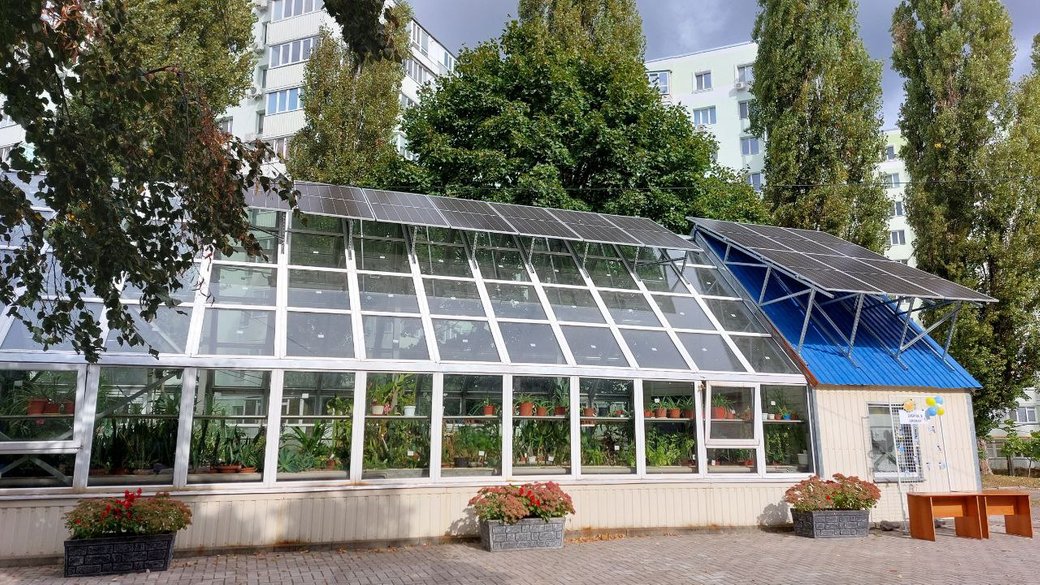 Solar panels on a greenhouse: how the project was implemented at the Sumy Centre for Ecological and Naturalistic Creativity
11.10.2023
News
A solar power plant has been installed at the greenhouse of the Sumy Centre for Ecological and Naturalistic Creativity of Youth. The project is being implemented by the NGO Ecodiya together with its partner organisation EcoClub, funded by the European Union in Ukraine. This station can save about UAH 82 thousand a year.
The centre has a total of 2,800 children aged 3 to 18. Last winter, when the electricity was cut off, they saved the plants and moved them from the greenhouse to the educational building. Now, solar panels have been installed on the roof of the greenhouse, which will provide heating in winter and electricity in summer. The station has a capacity of 7 kW.
The installation of the solar power plant became possible thanks to the institution's participation in a competition run by the NGO Ecodia together with its partner organisation Ecoclub, funded by the European Union. The project cost UAH 395 thousand, of which the city council added almost UAH 20 thousand. Another 107 were spent from the community budget for installation.
Become a member of 100 RE UA
Switching to 100% renewable energy in Ukraine is possible!