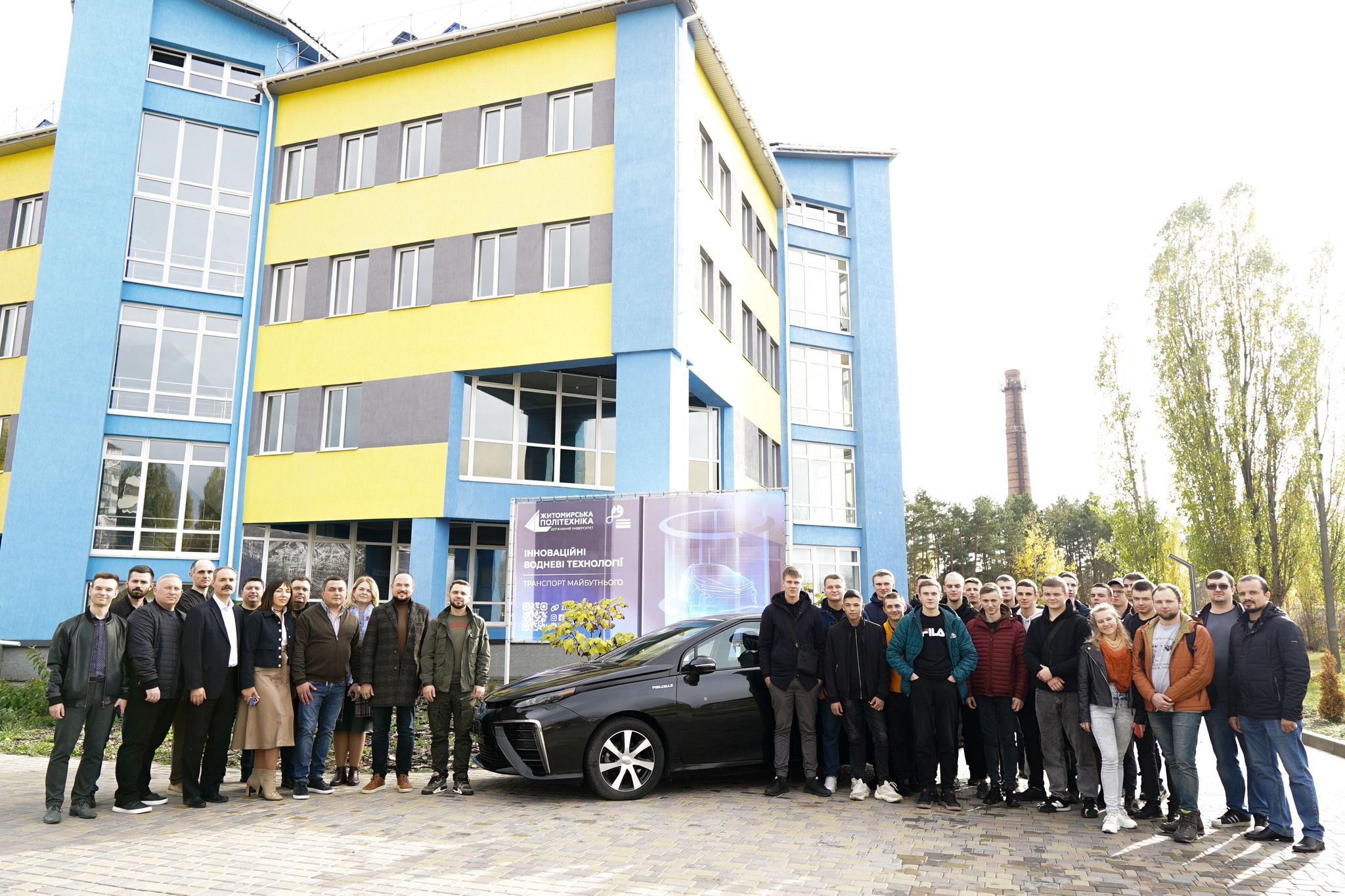 The Ukrainian Hydrogen Council handed over a hydrogen car Toyota Mirai
06.11.2023
News
On October 27, the Ukrainian Hydrogen Council handed over a Toyota Mirai hydrogen car to Zhytomyr Polytechnic State University. This important step marked the strategic development of hydrogen energy in Ukraine and the beginning of a new stage of cooperation between higher education and industry.
The Toyota Mirai will become an integral part of the Zhytomyr Polytechnic Science Park, opening up unlimited opportunities for students and scientists of this university for research and training in the field of hydrogen technologies.
Cooperation with the State University "Zhytomyr Polytechnic" is becoming an important component on the way to creating a cleaner and more efficient future for Ukraine. Together, the university and the Ukrainian Hydrogen Council have a unique opportunity to develop hydrogen technologies, educate the younger generation, and open the door to new innovations and opportunities for Ukraine.
Become a member of 100 RE UA
Switching to 100% renewable energy in Ukraine is possible!