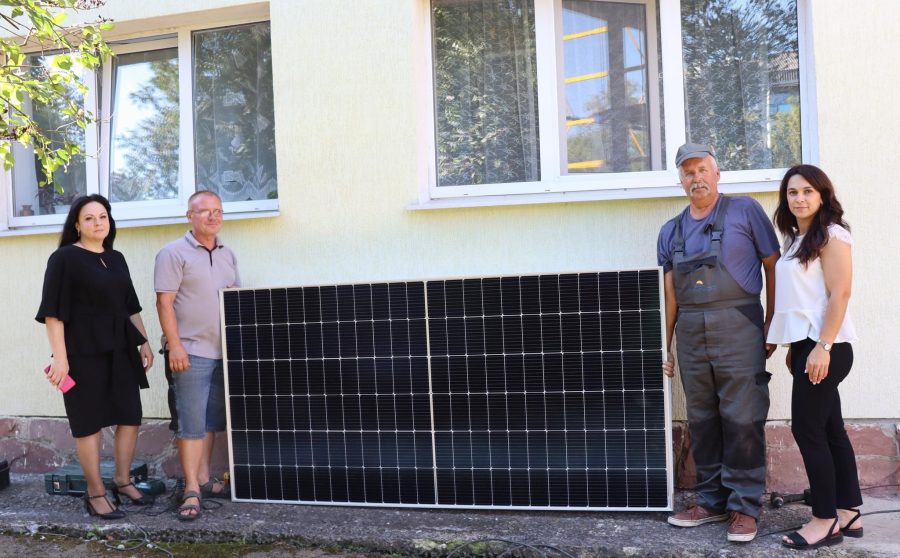 Solar panel to be installed on the roof of a kindergarten in Dolyna
30.09.2023
News
The Dolynska amalgamated territorial community has started installing a solar power plant on the roof of the Teremok kindergarten as part of the project "Implementation of energy saving measures – overhaul of the power supply system with the installation of a solar station in the kindergarten".
The project envisages the installation of a 16.2 kW hybrid photovoltaic system with a battery. The station is expected to save up to UAH 100 thousand on utility bills and reduce CO2 emissions by 6374 kg annually.
In addition to the economic and environmental benefits that the community will receive from the installation of the solar station, there are a number of other advantages:
– Children attending a kindergarten with a solar station have the opportunity to learn the importance of using renewable energy sources and how they can influence the future of the planet;
– solar panels can provide energy to the kindergarten even during interruptions in the general power grid, ensuring uninterrupted operation of the kindergarten;
– reducing the load on the power grid.
Become a member of 100 RE UA
Switching to 100% renewable energy in Ukraine is possible!