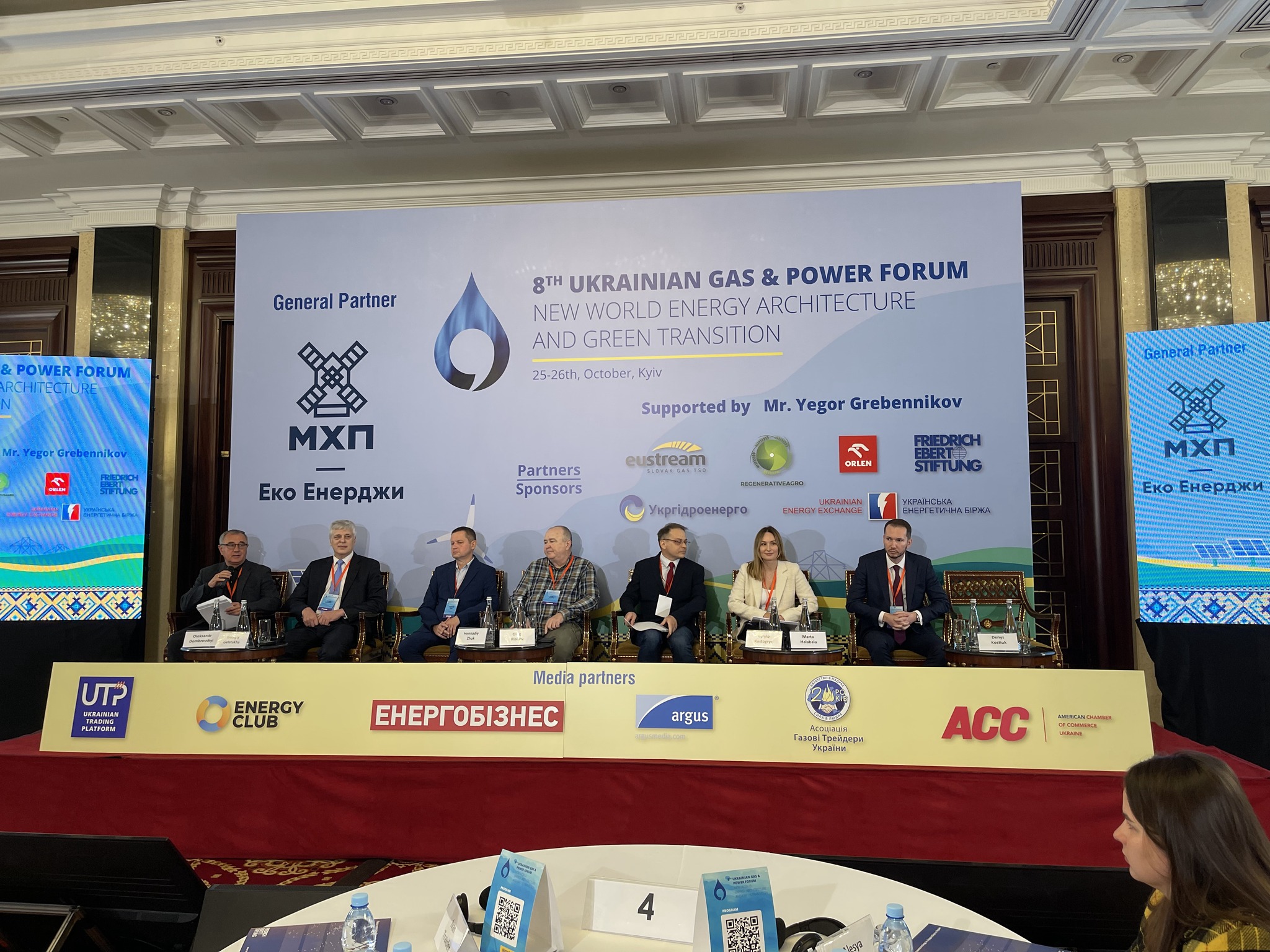 Ukrainian Gas Forum. ІІ Day
26.10.2023
Newsroom
Ukrainian Gas Forum. Day II
The program for today:
– NEW ENERGY. BIOMETHAN. THE GREAT TRANSITION TO GREEN GASES: NEW REALITY OR FANTASY OF THE FUTURE? DISCUSSION.
– PHYSICAL AND CYBER RISKS FOR ENERGY INFRASTRUCTURE. LESSONS LEARNED FROM UKRAINE. DISTRIBUTED GENERATION. DISCUSSION.
– RESTORATION OF THE UKRAINIAN ENERGY INFRASTRUCTURE. DISCUSSION.
– EXPERTS TALK ABOUT THE UKRAINIAN ENERGY SECTOR.
Become a member of 100 RE UA
Switching to 100% renewable energy in Ukraine is possible!