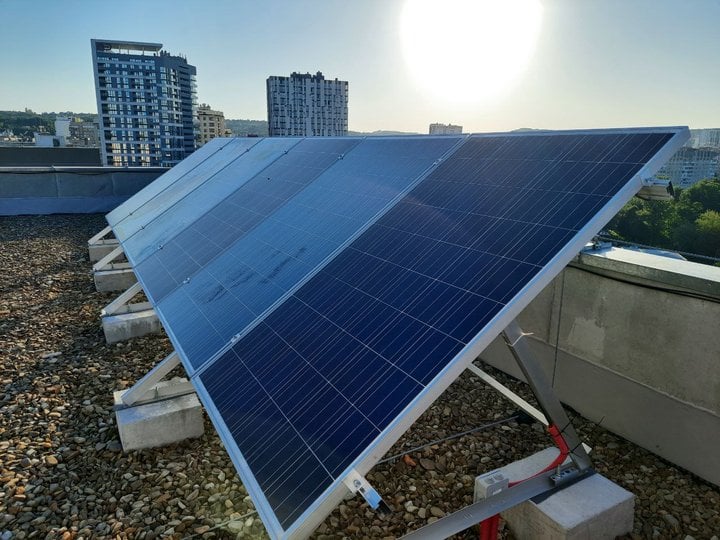 Used solar panels as a start for your own solar power plant
01.10.2023
News
Thanks to 36 free second-hand solar panels, residents of a 10-storey building in Lviv will be able to survive even during a power outage
The Lviv condominium "Parkovi Vezhi" is preparing for the next winter in the context of war. First of all, they are preparing for possible power cuts in the building. Residents decided to install their own solar power plant (SPP) on the roof to have their own, albeit small, alternative source of electricity to meet the most basic needs: internet, intercoms, video cameras, entrance lighting, etc. As they do not have the financial means to purchase and install a new solar power plant, they used second-hand solar panels donated by benefactors.
Could this experience be useful for others? Read in the article Українська енергетика
Become a member of 100 RE UA
Switching to 100% renewable energy in Ukraine is possible!