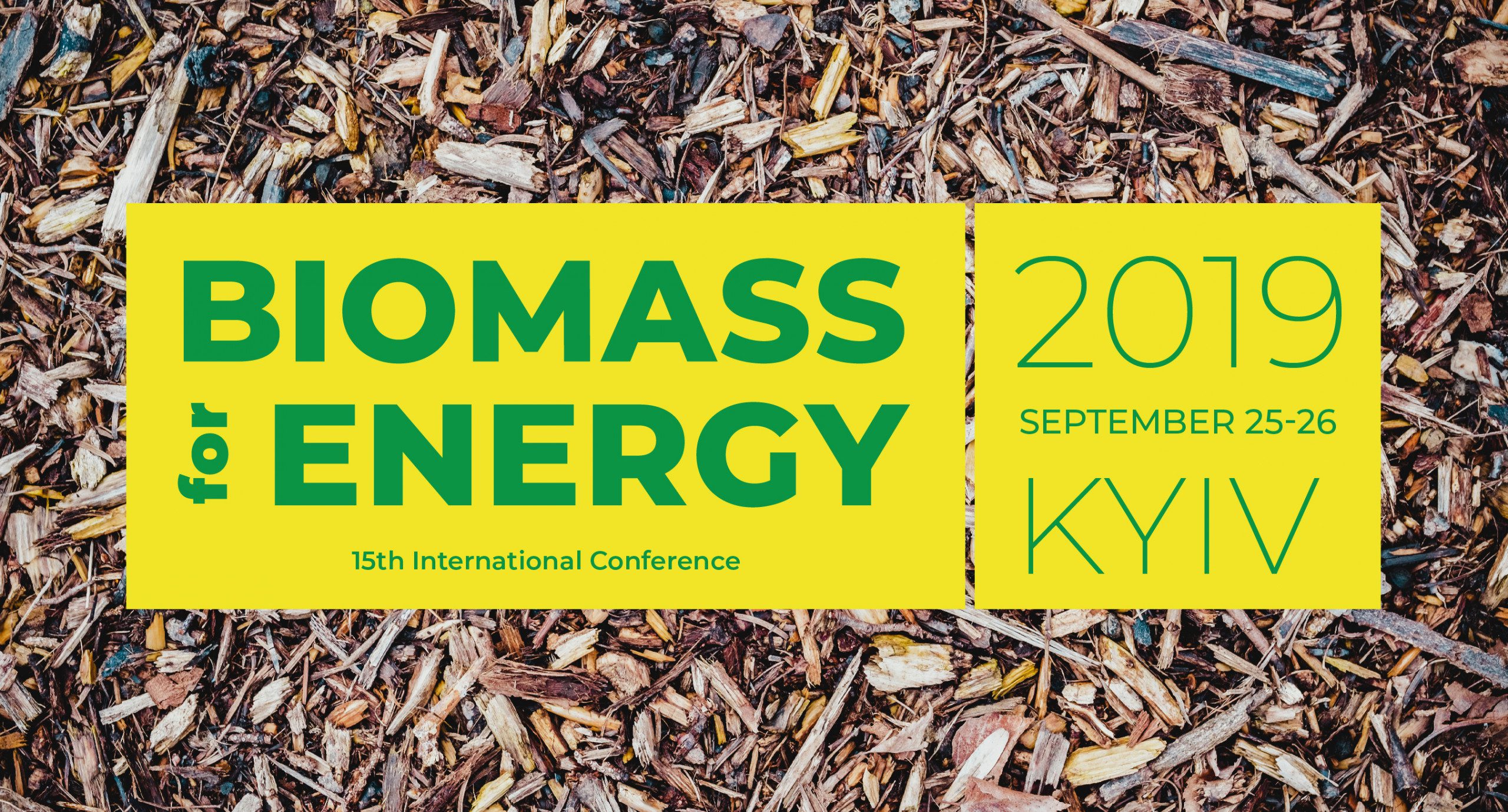 Conference "BIOMASS FOR ENERGY 2019" received support
15.05.2019
Events
Main topics:
Strategy and policy issues.
Bioenergy projects financing.
Production of thermal and electric energy from solid biofuels and municipal solid waste: technologies and successful case studies.
Biomass resources: production, pretreatment, supply, and logistics. Energy crops.
Biogas: technologies and successful case studies.
Organizers of the Conference:
Bioenergy Association of Ukraine
State Agency on Energy Efficiency and Energy Saving of Ukraine
Renewable Energy Agency
Scientific Engineering Centre "Biomass"
Institute of Engineering Thermophysics of National Academy of Sciences of Ukraine
Conference "BIOMASS FOR ENERGY 2019" received support frоm World Bioenergy Association (WBA), European Bioenergy Association (Bioenergy Europe), Committee of Verkhovna Rada of Ukraine for Fuel and Energy, Nuclear Policy and Nuclear Safety, Ministry for regional development, construction, housing and communal services of Ukraine, Ministry of energy and coal industry of Ukraine, Ministry of agrarian policy and food of Ukraine and Ministry of ecology and natural resources of Ukraine.
Participants: Equipment producers, Feedstock suppliers, Project developers, Financing Institutions, Representatives of Government, Ministries and Municipalities, Agrarian companies, Consulting Agencies.
Annually, the conference brings together about 200 participants from Ukraine, the Netherlands, Lithuania, Germany, Austria, USA, Finland, Italy, France, Czech Republic, Poland, Latvia and others.
Site: uabioconf.org[:]
Become a member of 100 RE UA
Switching to 100% renewable energy in Ukraine is possible!