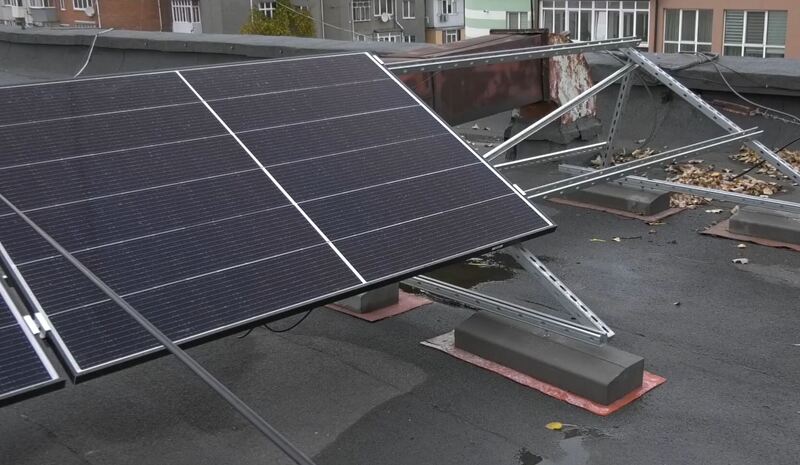 Solar panels installed in Khmelnytsky vocational school
09.11.2023
News
This is a joint project of the educational institution and the Khmelnytskyi Energy Cluster, whose main goal is to integrate alternative energy into the educational process.
Solar panels have been installed on the roof of Higher Vocational School No. 25, and students of the school were given the opportunity to join the installation process.
The installed PV modules have a capacity of 3.5 kilowatts. Currently, the solar alternative is enough to partially supply one of the school's buildings with electricity. The station was assembled by students under the supervision of a teacher and the supplier of the panels. Special stands and additional devices help to study alternative energy and monitor the processes of solar energy accumulation.
In addition, starting from September 1 next year, the school plans to train specialists who will install and maintain solar power plants in the future. Everyone is invited to learn about the operation of solar power plants at the school: the first free educational lecture is scheduled for November 18.
Become a member of 100 RE UA
Switching to 100% renewable energy in Ukraine is possible!