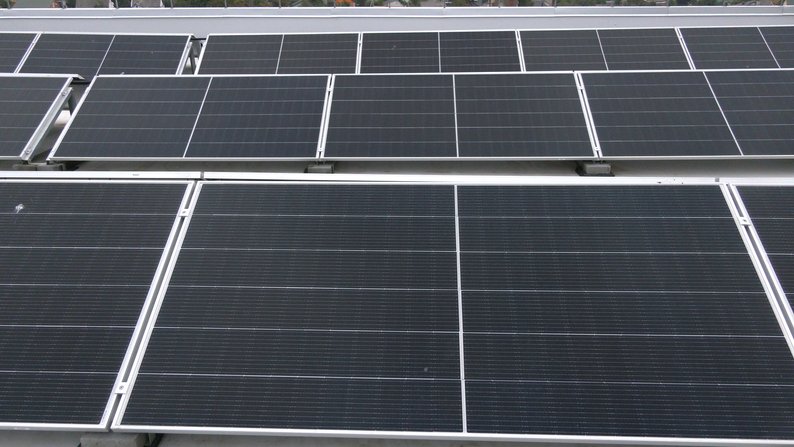 Solar panels installed on the roof of the city dental clinic in Rivne
19.10.2023
News
A 33.5 kW solar power plant was installed on the roof of the city's dental clinic in Rivne. Its cost is almost UAH 1.2 million. The station will help the healthcare facility operate smoothly during power outages and save on electricity.
Since the beginning of October, the clinic has started saving on electricity, and the solar panels are currently in test mode, said Igor Bodnar:
"Of course, there will be calculations and statistics. We don't have them yet, but if we take a period of one day, we calculated how much we spent, and it turns out to be 30% of the savings. Approximately, we used 400 kW per day, and now we are using 200-250 kW, but we promised that it will be more efficient and better in the future."
The station was launched as part of the Solar Assistance to Ukraine project, which was launched by the NGO Ecoclub. This is the fifth solar power plant in Ukraine to be installed at the initiative of the organization.
During the first week of operation, the medical facility saved more than four thousand hryvnias, says Dmytro Sakaliuk, an expert at Ecoclub:
"The dental clinic has an emergency room that operates 24/7, and therefore it should work under any conditions. The station will help the hospital and people feel safer. This station produced almost 500 kW in four days of operation."
Become a member of 100 RE UA
Switching to 100% renewable energy in Ukraine is possible!